I like Japanese food.  When you ask for hot tea at most of the Japanese restaurants I go to they bring you a cup and a small cast iron teapot with a flat top on the spout.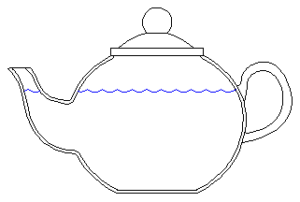 For a long time, no matter how careful I was, after pouring the first cup there was always a puddle of tea on the table.   Being still more careful made it worse.  I couldn't even tell where the tea was coming from.  I've never been particularly graceful but how hard can it be?  Tip the pot and the tea pours into the cup.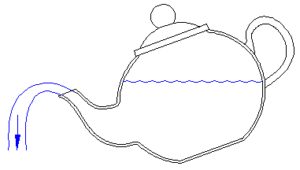 I eventually figured out what was going on.  As the cup filled up I was tilting the pot back gradually, reducing the flow in anticipation of a full cup.  At some point the velocity and inertia of the flowing tea was too small to overcome molecular attraction for the spout and since bottom of the spout ran downhill, the tea ran along the underside of the spout and ran off at the bottom of the pot.  My view was blocked by the teapot so I couldn't see it happen.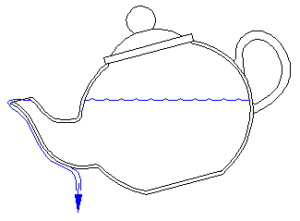 To an engineer this was obviously a design flaw.  The fix was to shape the end of the spout so that tea will always pour out away from the pot and not down the outside of the spout.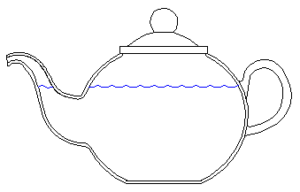 Yet many teapot spouts, western and eastern, behave like the first illustration.   Since the time of the Greeks and Romans better spout designs  have appeared on pitchers, beakers,  amphoras and ewers.  Note that on the following pitcher, while the spout does not turn down at rest, it will point down whenever liquid is being poured.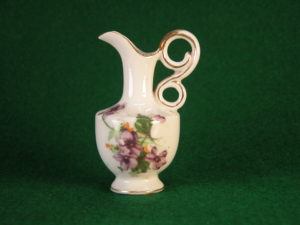 While the flat top teapot spout is bad engineering,  people are good at compensating.  I never noticed until later watching British TV shows on Amazon.  A tea service seems to appear in at least one scene of every British mystery  or police procedural.  British actresses, who have been pouring tea very precisely since they were little girls, automatically snap their wrist back slightly to abruptly cut off the flow as the cup fills, avoiding a spill.
In summary, either (1) this is a major world-wide design flaw requiring mass recalls and government action at the highest levels or (2) since there already is a perfectly good work-around, if you're not a klutz, it may fall squarely in the Irrelevant Tech category.
Automated attacks produce automated defenses:  Please leave comments using the post in my comments category.